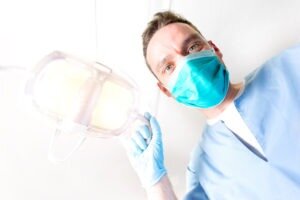 Alleviate Dental Anxiety With Sedation Dentistry
Millions of patients struggle with dental anxiety every year, and many of them believe they are alone with the condition, or that they should have been able to move on from it on their own. The fact is, dental anxiety is one of the most common reasons for adults missing much needed dental checkups and cleanings. Fortunately, there are ways to get help with this fear and they are easier to obtain than you might think. If you're looking for a dentist in Stuart, who can help you access oral hygiene with less anxiety, you need to talk to Dr. Sohl about the options for sedation dentistry.
Sedation for Any Procedure
Most people realize sedation options are available for procedures like root canals and oral surgery because they equate sedation with anesthetics. While nitrous oxide and IV sedation are used for complex procedures, they aren't the only sedation options and can be used for other procedures as necessary. Most patients who opt for sedation for regular cleanings get something simpler. Oral sedation can be provided in advance. Patients simply take it an hour before coming in and then use arranged transportation to avoid driving under the influence.
How Sedation Helps
Sedation does more than just calm the nerves and lessen the effects of anxiety. It also makes it easier to participate in your dental care and give feedback about what makes you uncomfortable. That helps you build a professional relationship that's more personalized with Dr. Sohl, and it helps build more positive associations with dental care such as:
Access timely cleanings
Get advice about better oral hygiene
Minimize the need for complex interventions later
Contact Us Today
The first step is to schedule a consultation. If you call during regular business hours, associates at Dr. Michael Sohl Implants and Cosmetic Dentistry can help you make an appointment for a convenient time. Don't delay, and don't forget to ask for Stuart sedation dentistry options.