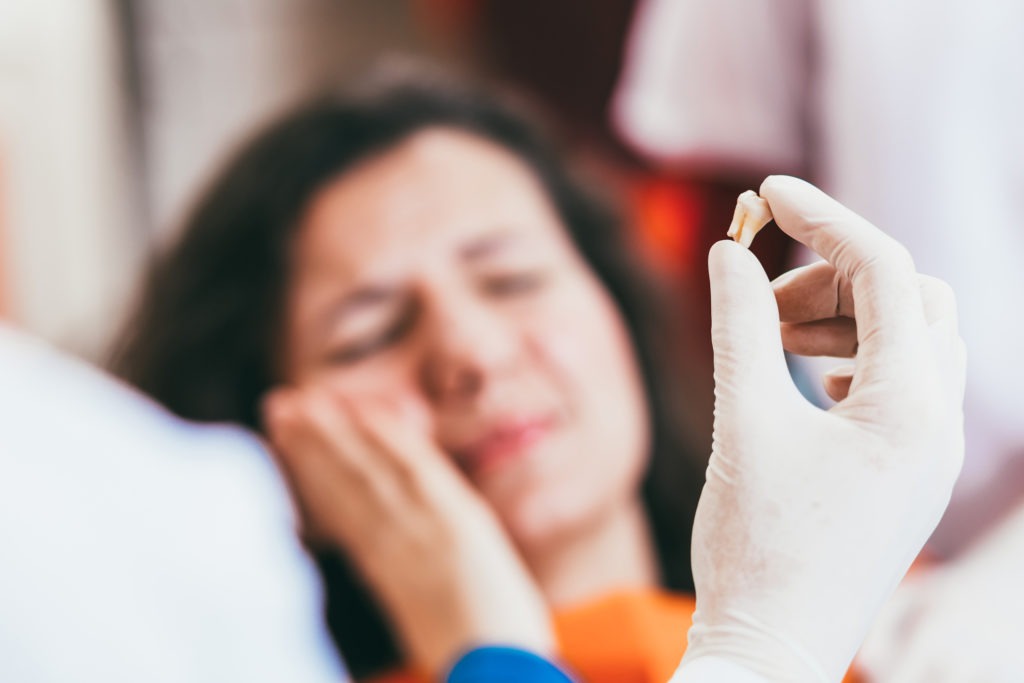 From having hallucinations of decaying teeth to dealing with a cavity that rings with pain every time you eat, there are many reasons that might make you wonder if you need to remove a tooth. Check out some of the common reasons people need to extract one or more of their teeth and learn how you can prevent from having your teeth pulled.
Gum Disease and Tooth Decay
About half of the population in the U.S. is suffering from gum disease and most of us (roughly 90%) have dealt with a cavity in our lifetime. ⠀
There is no definitive reason why so many people have gum disease and cavities that have not been treated. But, tooth decay is the only result if the oral problems go unchecked.
If left untreated for an extended amount of time, gum disease cultivates the deterioration of your tooth. Once a tooth has deteriorated past a certain point, it should be removed – otherwise, the dying tooth would incubate more bacteria, spreading the disease to other teeth.
Injury
To experience damage to your teeth, you don't have to be a professional contact sports athlete. From car accidents to just not paying attention to where you're going, It's not hard to imagine how a bit of blunt force trauma to the face will have you at the dentist for a tooth extraction. 
Overcrowding
Contributing to the removal of wisdom teeth, overcrowding is another common cause of tooth extractions. If there is not enough space for your wisdom teeth to grow and join the rest of your teeth, the dentist will suggest that you extract your wisdom teeth.
Find Out More
Are you afraid you might need to remove a tooth? Whatever the reason, by talking to a Stuart cosmetic dentist, you can get definitive answers about tooth extractions in Stuart, Florida. Contact our offices to book a dental appointment with Dr. Michael Sohl.