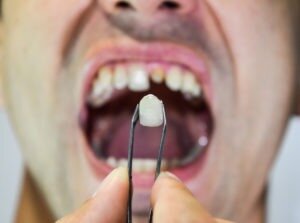 If you have recently lost teeth and you don't have a plan for replacing them, it's worth reviewing the changes that happen in your mouth when you suddenly have gaps your teeth can move to fill. They do just that. From the first day your teeth are gone, the rest of the teeth in your jaw begin to take advantage of the extra space. Given enough time, they will adjust themselves to create gaps between your existing teeth, and you might even find your overall tooth alignment is changing. That's not all, though.
Replacing Teeth Prevents Tissue Loss
If you're not concerned about the cosmetic changes, consider the more concrete health outcomes that go along with missing teeth. Gum tissue and jawbone tissue in those areas tend to atrophy and recede, which can affect your ability to get replacements later. On top of that, the effect of those changes produces more changes in speech and often which foods you can tolerate.
Using Dental Implants for Tooth Replacement
Today, the go-to recommendation almost any periodontist makes to patients who are otherwise healthy is for implants. They can be used for as few or as many missing teeth as needed, they look and feel like natural teeth, and they preserve your smile and your ability to eat whatever you like.
Permanent
Strong
Natural appearance
Fast recovery from placement
Contact Our Office for an Appointment
The faster you move on replacing missing teeth, the easier it is to preserve the smile you had before tooth loss. Talk to our Stuart dental office today if you have already lost teeth and you need a replacement, and our staff will help get you a convenient time for a consultation. If you're planning on having teeth pulled, consider setting up your implant procedure and having them both done at our office. That way, you can get your Stuart dental implant needs handled quickly, before you see any changes to your other teeth.