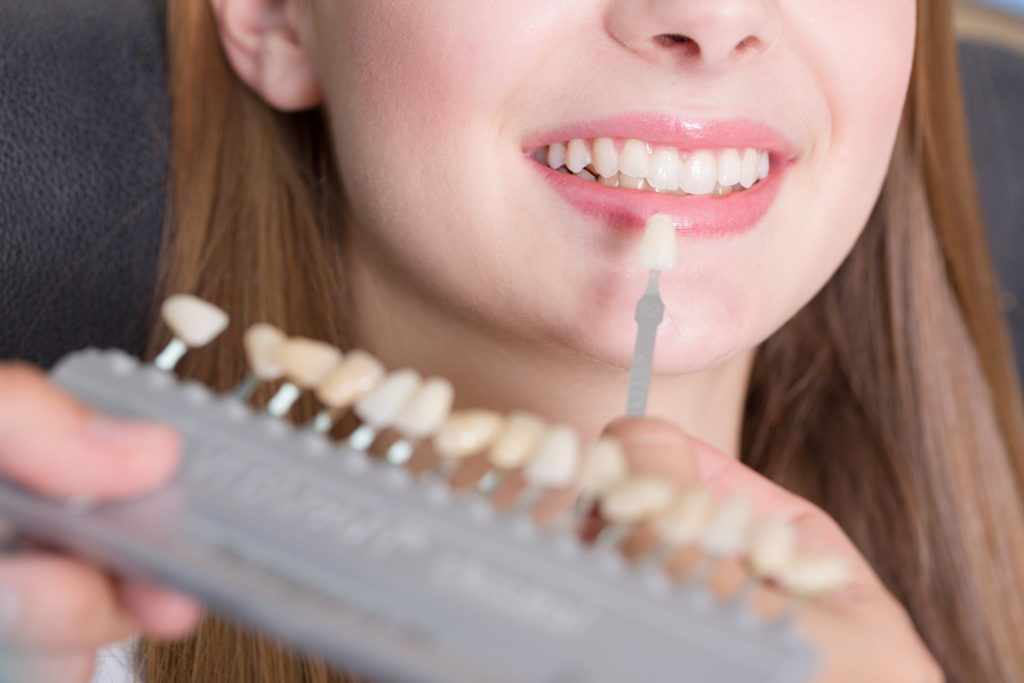 Both veneers and lumineers have an advantage over pulling teeth and replacing them because you're still left with your existing teeth and their root structure.
Let's take a closer look at dental veneers. A dental veneer is a thin porcelain crafted shell that is placed over your original teeth. Before your veneers are placed, your teeth will need to be prepared for the treatment. Dr. Sohl will file down and reshape your teeth so the veneer will fit better on the tooth. The dentist will also remove some of the enamel from the surface of your teeth, this will allow for better cohesiveness between the veneers and your teeth. 
On the other hand, lumineers are relatively new in the cosmetic dental world but were created to be less invasive than a veneer treatment. One of the great things about lumineers is your teeth don't need to be prepped for them to be placed like veneers because they fit over your teeth and not bonded to your teeth. Since lumineers don't change the shape of your teeth, they are typically used to correct the color of your teeth.     
Veneers vs. Lumineers: the Bottom Line
If your main goal is to dramatically alter the appearance (size, shape, and color) of your teeth then your best option is to choose dental veneers. Even though the treatment is more invasive than it's purely aesthetic counterpart it is still the treatment that provides the most benefits. With veneers, you can change everything down to the spacing between your teeth. In addition, veneers are also known to have a longer lifespan than lumineers.    
If you only want/need to make a minor alteration to your smile such as enhancing the color of your teeth then we suggest choosing lumineers. However, you should keep in mind that your lumineers will need to be replaced at some point.    
In conclusion
When it comes down to choosing between if lumineers or veneers are the right options for you, you should first ask yourself what your desired result or overall goal is. Visit our Stuart dental office to schedule an appointment to speak with Dr. Michael Sohl to learn more about these two options and which one would be best for your needs.