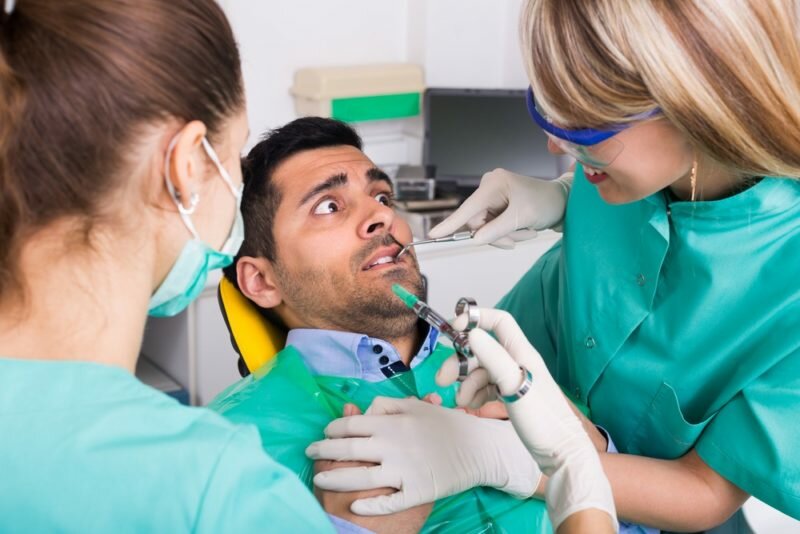 More Relaxing Dental Care Every Time
When it comes to sedation dentistry it's important to note that by design it works to make a patient feel more comfortable. Also,
sedation is very beneficial for a patient who is suffering from dental anxiety
and it offers them a suitable option for anxiety relief. Oftentimes patients who suffer from dental anxiety will avoid visiting the dentist because of their fear. However, this could lead to negative effects on their oral health.
Our oral health is connected to our overall health
and it's important to regularly see your
Stuart dentist
.
How Does Sedation Dentistry Work?
There are different types of sedation and each type functions a little differently, but the common goal is to provide a patient with dental anxiety some relief. Different levels of sedation are available depending on what the patient needs, the type of procedure performed, as well as any other associated factors.
Here are the three different types of sedation that we offer:
Oral sedation – Oral Sedation is administered by using a pill to deliver a controlled dose of a sedative to the patient. The pill takes about an hour to fully kick in. This form of sedation is best for patient's whose dental anxiety is at a mild or moderate level and needs minor reduction.
IV sedation – Intravenous (IV) sedation is beneficial for patients who suffer from moderate to severe dental anxiety. The medicine from Intravenous sedation works to carefully administer
a controlled amount of medicine. The patients while conscious is also able to remain relaxed.
Nitrous oxide (N20) gas – Nitrous Oxide which is also commonly called laughing gas is important in dental care. It is administered through a breathing tube, and it begins to work in five minutes. Patients whose dental anxiety ranges from mild to moderate benefit from this type of sedation.
Set Up An Appointment
Don't let your dental anxiety keep you from making a dentist appointment today. Especially with the advancements in sedation dentistry there are plenty of options available to help you overcome your dental anxiety.
Schedule a consultation
with Dr. Sohl to discuss your sedation options in person.