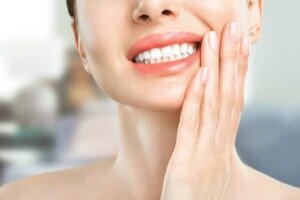 You may not realize; food has an effect on your teeth. Whether it is good or bad, the food you put into your body affects more than you think. While most foods do little harm to the teeth, there are definite foods you should keep an eye on consuming, because they can cause decay and other dental emergencies.
One food you should stay away from, for your teeth's sake is foods high in sugar. Overly sugary foods cause harm to your teeth, because the sugar content can destroy your enamel. Another major issue associated with sugary foods is the type of food it generally is. When you're in taking sugar, a lot of the time it is from hard candy. Hard candies can cause chipped or broken teeth. While this is not causing decay and cavities, it is causing another type of dental emergency.
Another food group to stay aware of is citrus. Citrus is highly acidic, which can also erode enamel, making your teeth an easy target for decay. Highly acidic foods can also cause sores in the mouth, or effect sores or cuts that may already exist in your mouth.
Everyone loves a good crunch to their foods, right? Typically, crunchy foods are high in starches which tends to get trapped in between the teeth. With trapped starch, you should be more conscious of flossing, as the starch will turn into plaque buildup, which can then turn to decay.
Take note of foods that can turn harmful. It is important to understand what food is doing in your body, and to your body that may not be top of mind. While it is true some foods can benefit your teeth and health, the opposite is true, too.
It is imperative to understand which foods will likely attack your teeth. The list aforementioned is just the beginning. If you would like more information on harmful foods for your teeth, contact your dentist in Stuart and schedule an appointment to meet with them. They will be able to go more in depth of why and which types of foods are harmful, and they will likely have solutions on what you should eat for teeth health.