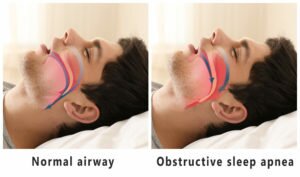 Sleep Apnea Treatment
If you find yourself snoring heavily at night, if you find yourself tossing and turning, or if you wake up from a full night's sleep feeling unrested then
it is highly likely that you may be suffering from sleep apnea.
With this being said it would be very beneficial if you reached out to our office to schedule a sleep apnea consultation with
Stuart dentist Dr. Sohl
. We have the tools to properly diagnose you as well as treatment options to relieve you of your sleep apnea symptoms.
Comprehensive Sleep Apnea Management
There are nighttime treatments available for patients who are suffering from sleep apnea which include but are not limited to mouth guards. Your sleep apnea is actually the result of your breathing being interrupted at night or obstructed.
Overtime your sleep apnea can begin to cause you to have other types of oral health issues or overall health issues
. In addition, Dr. Sohl provides a cpap machine to help patients with sleep apnea sleep as well as breathe better at night.
Schedule Your Sleep Apnea Consultation
If you believe you are suffering from sleep apnea then the time to act on seeking treatment is always in the present moment. Dr. Sohl can provide you with a thorough examination as well mouth guards to help you breathe easier at night. Also, once you have a more restful sleep this will begin to give you a better quality of life by making it easier to function when you are awake.
Contact our office
to schedule a sleep apnea consultation today.